Anson Yu Portfolio
Graduate Student at the University of Hawaii at Manoa
Research Assistant at LAVA.
Currently pursuing an M.S. in Information & Computer Sciences, my passion is in both security and data visualization. With the tools I have obtain through the course of my graduate career, I pursue to help further security visualizations.
Things I Can Do
See the Full Resume Here.
Write all the code
Visualize all the data
IT Support
A Few Accomplishments
Some Projects I have been involved in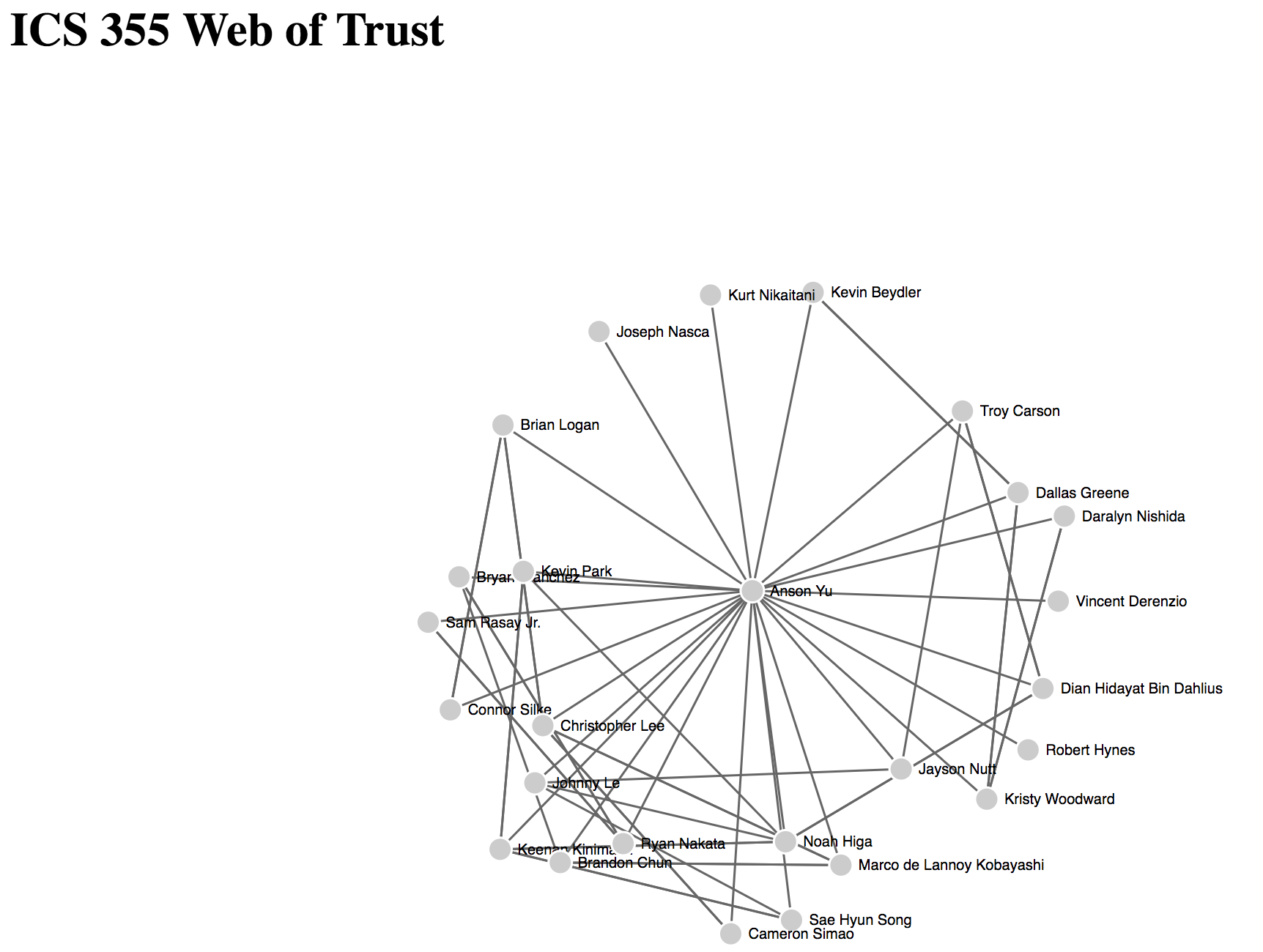 Visualize Open SKS-KeyServer
Visualize connections of a PGP Keyserver, querying key servers and evaluating connections between the keys within.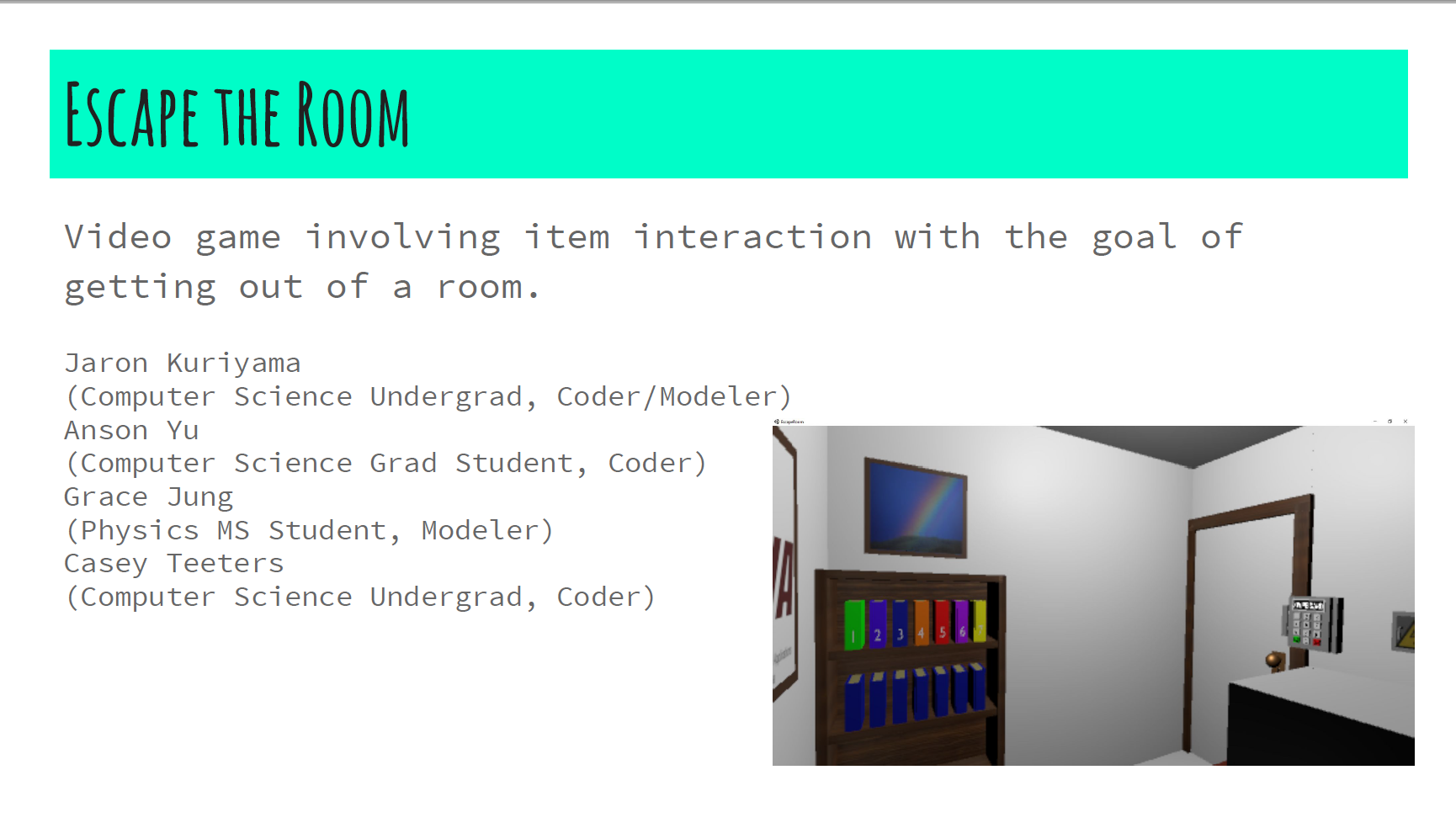 VR Escape the Room Game
Group project for a VR/AR Course at the University of Hawaii at Manoa. See Video Here.